Our 2021 AWE Conversation Series is here.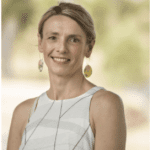 Our first AWE Conversation for 2021 will be on Thursday 25 March at 5pm (AEDT) with Ms Natalie Egleton, CEO, Foundation for Rural and Regional Renewal (FRRR) and hosted by Dr Margaret Moreton, AWE Committee Member.
For further information, follow this link.
AWE Members will have received an email with a link to the meeting room in Zoom. If you haven't received the link, please email info@awenetwork.org.au.
Please send your ideas about possible speakers to Margaret Moreton at Margaret@levaconsulting.com.au.