It is well document that the effects of climate change impact directly and indirectly on many if not every area of emergency management.  Below are summaries and links to three recently reports that speak to the impacts of climate change on communities, peoples mental health and young people, including the impacts of floods, fire and drought along with many other areas relevant to us in our many roles within the field of emergency management.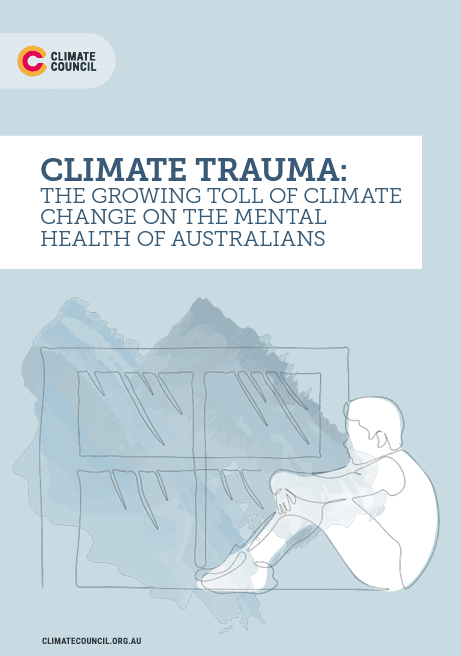 In February 2023 the Climate Council in conjunction with Beyond Blue published a report titled Climate Trauma: The growing toll of climate change on the mental health of Australians.  The report identifies challenges in the increasing frequency and intensity of extreme weather events. The rise of new and emerging threats, such as cyberwarfare and pandemics. The growing importance of international cooperation in emergency management. The evolution of emergency management as new technologies become available.
The report highlights future developments expected to have a measurable impact on emergency management practices in Australia, including:
The development of new communication technologies such as social media and mobile apps, are making it easier for emergency managers to communicate with the public and coordinate response efforts.
The growth of community resilience, highlighting that Emergency Managers will need to focus on building resilience by educating the public about risks, developing disaster preparedness plans, and creating social support networks.
The use of artificial intelligence (AI). As reported, AI is already being used in emergency management for tasks such as identifying potential hazards, predicting the impact of disasters, and coordinating response efforts. In the future, AI is likely to become even more sophisticated, enabling emergency managers to make better decisions and save lives.
The report has 11 key recommendations including:
Greater mental health support for firefighters and other emergency responders (including volunteers).
Take action on climate change.  The government should prioritise practical action to reducing greenhouse gas emissions.
To put communities first, with communities affected by climate change being at the heart of all adaption and resilience building efforts. This includes providing mental health support, as well as financial and other assistance.
Build resilience around the mental health impacts of climate change. This means educating people about the risks, and helping them to develop coping mechanisms.
The full report can be found here:  Report Climate Change and Mental Health 2023.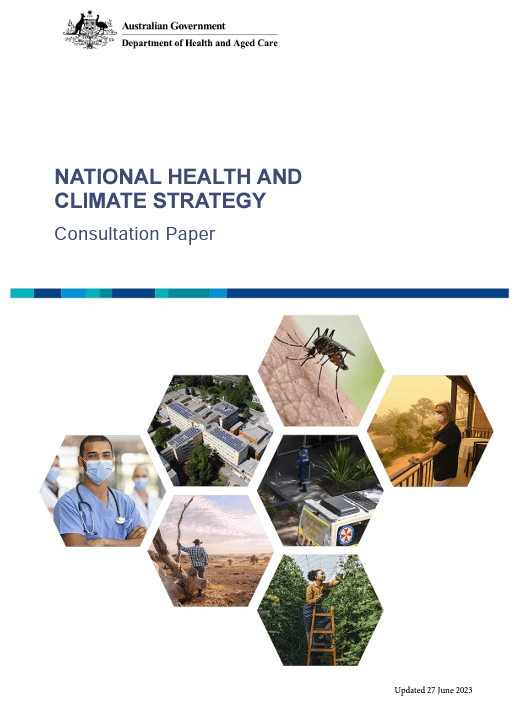 The National Health and Climate Strategy consultation paper released in June 2023 outlines the need for a National Health and Climate Strategy, given the increasing impacts of climate change on health. It notes that climate change is already affecting the health of Australians, and the impacts are likely to worsen in the future.  The overarching purpose of the Strategy is to protect the health and wellbeing of Australians from the impacts of climate change.
The Strategies objectives include to:
Measure and report on health system greenhouse gas emissions, so progress in reducing emissions can be tracked and quantified.
Accelerate the reduction of greenhouse gas emissions from the health system.
Strengthen the resilience of the health system and communities to anticipate and respond to the health impacts of climate change.
Maximise the synergies between good climate policy and public health policy by working across policy areas to lessen the impact of climate change on the social and cultural determinants of health and wellbeing.
The Strategy focuses on a number of key areas, including:
Extreme weather events; including reducing the health impacts of extreme weather events, such as bushfires, floods, and heatwaves. This will include measures to improve early warning systems, disaster preparedness, and response.
The health impacts of air pollution, which is a major contributor to respiratory diseases such as asthma and lung cancer. This will include measures to improve air quality standards and reduce emissions from transport and industry.
Reducing the health impacts of water insecurity, which is a growing problem in Australia. This will include measures to improve water quality and access, and to reduce the risks of water-borne diseases.
Food security by reducing the health impacts of food insecurity, which is also a growing problem in Australia. This will include measures to improve food production and distribution, and to reduce the risks of food-borne diseases.
It is important to highlight to all AWE members that the consultation paper is calling for public input into the development of the Strategy with feedback open until 24 July 2023. Feedback on the strategy can be provided here:   National Health and Climate Strategy | Australian Government Department of Health and Aged Care. Full consultation paper can be found here: Health and climate strategy consultation paper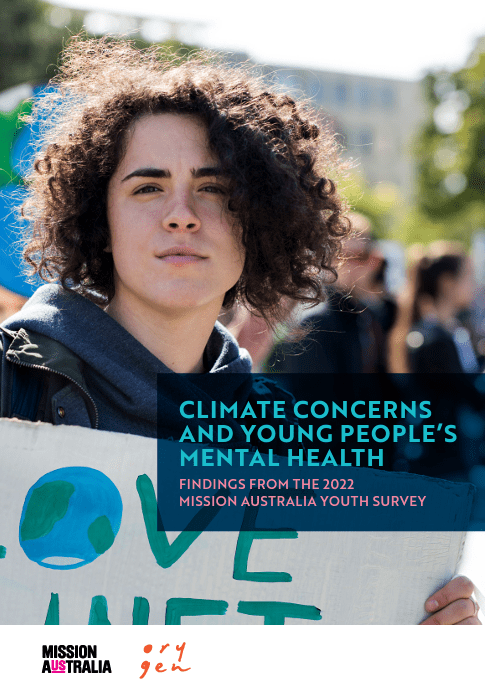 Mission Australia and Orygen released a report in April titled Climate Concerns and Young People's Mental Health which found that young people are increasingly concerned about climate change and that these concerns are having a negative impact on their mental health. The report cites a number of studies that have found that young people who are worried about climate change are more likely to experience anxiety, depression, and post-traumatic stress disorder (PTSD).
Additionally, the report found young people who have experienced climate-related disasters, such as bushfires and floods, are more likely to suffer from mental health problems. These problems can persist for years after the disaster, and they can make it difficult for young people to cope with the challenges of everyday life.
The report makes a number of recommendations for improving emergency management in order to reduce the impact of climate change on young people's mental health.
These recommendations include:
Increasing public awareness of the mental health risks associated with climate change.
Developing training programs for emergency responders on how to identify and support young people with mental health conditions.
Integrating mental health services into disaster recovery plans.
The report also recommends that governments invest in early warning systems and disaster preparedness planning.
In addition to the recommendations outlined in the report, a number of other things that can be done to improve emergency management and reduce the impact of climate change on young people's mental health are highlighted, these include:
Building resilient communities that are able to withstand the effects of climate change.
Providing support to young people who have been affected by climate-related disasters.
The full report is located here: Youth Survey Shows Need for Action on Impact of Climate Change Concerns on Youth Mental Health (missionaustralia.com.au)
It is evident through these reports and many others that the response by emergency services, government and community will need to continue to adapt and evolve in the face of increasing challenges presented by climate change and natural disasters. With these challenges comes opportunity to improve systems and outcomes for individual, communities and emergency services moving forward.