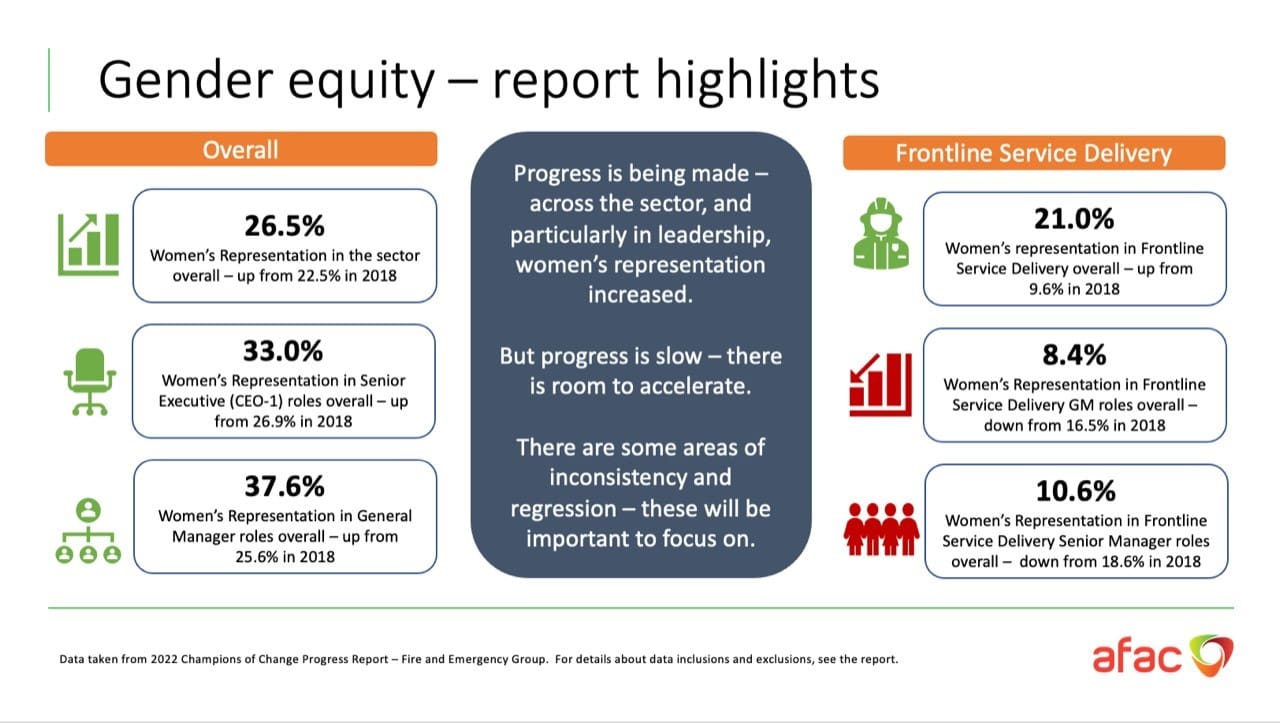 In July, around 50 AWE members came along to hear from AFAC CEO, Rob Webb, and Stephanie Andrade, AFAC D&I lead and Cassie Lindsay from Champions of Change about the Fire and Emergency Champions of Change 2022 Progress Report.
We heard that while progress is being made across the sector, and particularly in leadership, where women's representation has increased, overall progress is slow and there is room to accelerate. There are some areas of inconsistency and regression, and these will be important to focus on. We also heard of initiatives undertaken by AFAC members in support of gender equity, including supporting gender equity in field officer and volunteer roles, gender balance recruitment, sponsorship of diverse talent, and creating safe and inclusive environments. We had a great range of questions and comments from all members, feeding back to our presenters, and we hope to have an ongoing conversation with the Champions of Change initiative.
The link to the Champions of Change session is here.