2021 Philippa Woolf Scholarship recipients announced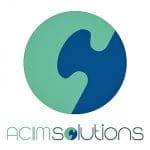 AWE is thrilled to announce that the recipients of the 2021 Phillipa Woolf Scholarship are Nicky Haslinghouse and Zoe Chenier-Hinde.
Philippa Woolf from ACIM said, "Together with our team, we are all looking forward to working with Nicky and Zoe as part of their ongoing professional development. It is a privilege for us to support such committed, passionate and capable women continue to contribute to the emergency management sector."
The AWE Committee stated, "AWE is thrilled to once again support members in their education and career advancement through the Philippa Woolf Scholarship. We can't wait to see Nicky and Zoe build their skills to contribute to emergency management and disaster resilience."
AWE and ACIM congratulate Nicky and Zoe each being awarded the 2021 Philippa Woolf Scholarship.
For more information about the AWE Scholarship click here