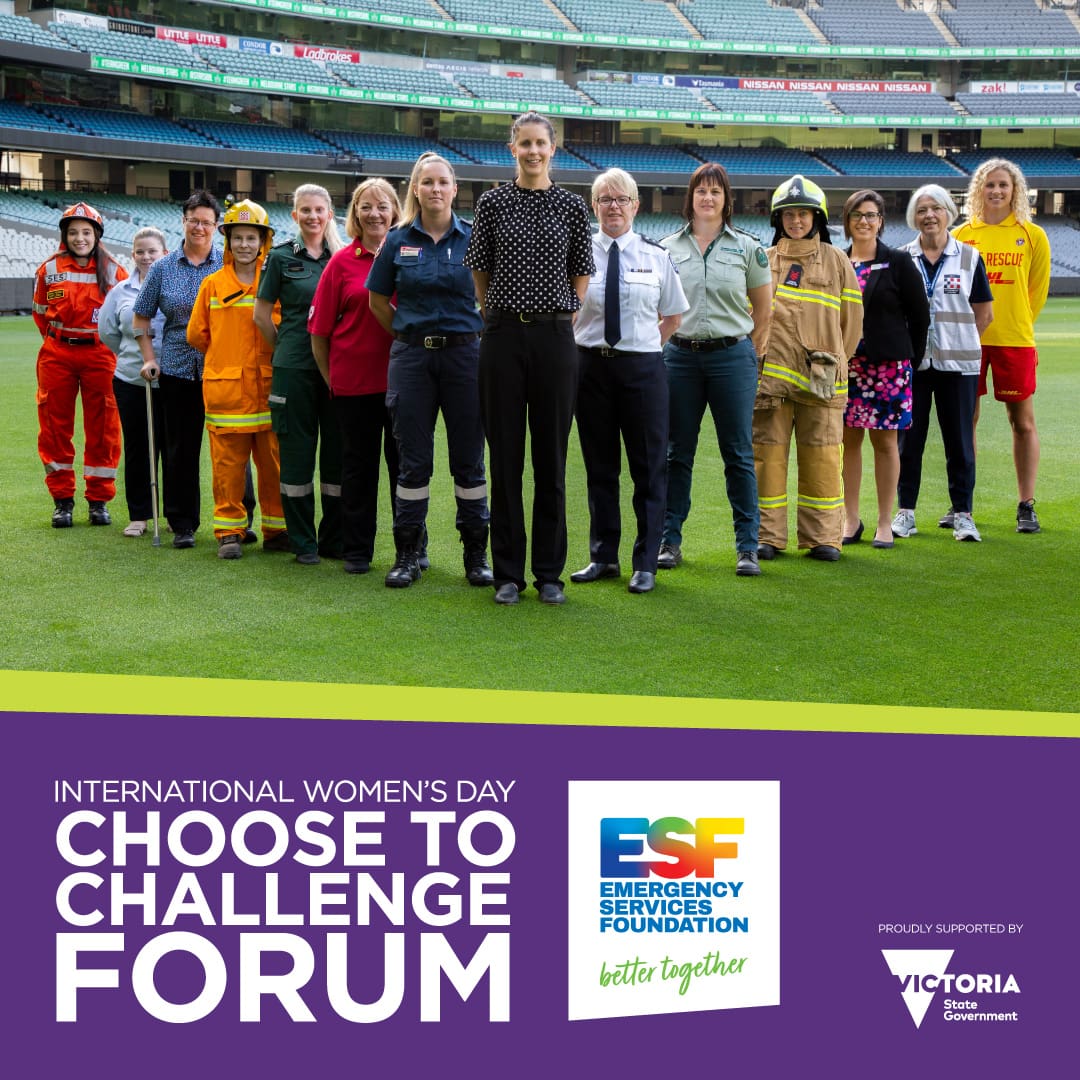 The Australasian Women in Emergencies Network (AWE) is pleased to once again partner with Emergency Services Foundation (ESF) for International Women's Day.
This year ESF is hosting 3 events:
BAIRNSDALE, 27th February 9.30am – 4.00pm
Bairnsdale Sporting & Convention Centre
WANGARATTA, 14th March 9.30am – 4.00pm
Wangaratta Performing Arts & Convention Centre
MELBOURNE, 16th March 9.00am – 4.00pm
ZINC Federation Square
The IWD theme of International Women's Day 2021, #Choose to Challenge will be reflected in the forum program, exploring the topics of gender equality and wellbeing.
Please join us for a day of lively discussion, laughter and inspiration with your emergency colleagues.
If you are interested in attending any of these events, please contact Amanda Lamont at amanda@amandalamont.com to register your interest.
Numbers are limited – please nominate now to avoid disappointment.
For more information on the Emergency Services Foundation https://esf.com.au/
For event enquiries, please email rsvp@esfevents.com.au or info@awenetwork.org.au