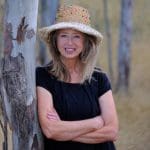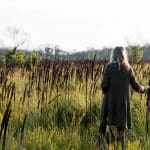 Join AWE Vice President, Amanda Lamont as she chats with Fern Hames, Science Manager at the Arthur Rylah Institute for Environmental Research, Department of Environment, Land, Water and Planning (DELWP).
Fern will be sharing insights and information about a new Victorian project supporting communities recovering from the  2019-20 bushfires through connection with nature and, in turn, supporting nature's recovery.
Fern is passionate about wild places, and about connecting people with nature and science. As a volunteer she helped establish the Jane Goodall Institute Australia, and has led many local environmental actions, remote expeditions, and volunteered in Tanzania and Myanmar. She is also passionate about leadership, diversity and inclusion. In 2016 she joined Homeward Bound's first leadership program for women in STEM, including a journey in Antarctica. She was recently awarded a Public Service Medal in 2020.
Thursday 20 May 5pm (AEST) 
You can watch the recording of the conversation on the AWE You Tube Channel here https://youtu.be/9DV8_fH-iHQ
Links mentioned in the conversation:
SWIFFT – https://www.swifft.net.au/
iNaturalist – https://www.inaturalist.org/
FrogID – https://www.frogid.net.au/
Victoria Bushfire Biodiversity Response & Recovery 2020 – https://www.wildlife.vic.gov.au/home/biodiversity-bushfire-response-and-recovery
Sharing Stories if Nature Recovery Forum – East Gippsland April 2021 – https://youtube.com/playlist?list=PLI25liwKHjvVilUZ93hKC3xvWi0QifM4c